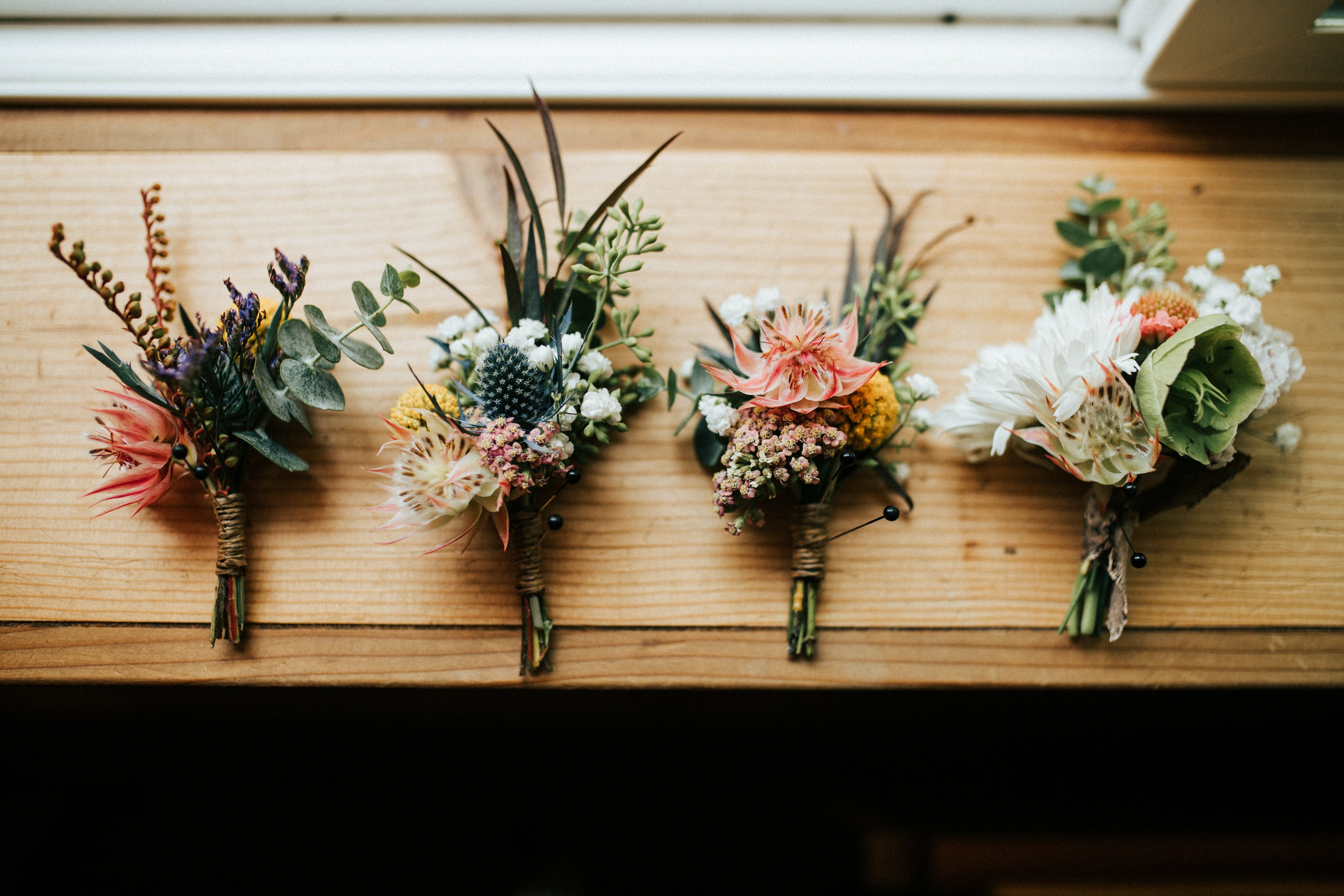 One of my favourite items to make for a wedding....the humble buttonhole. So often overlooked as a particularly important element, but as they are likely to be seen in so many of your wedding photographs, I like to think of them as mini works of art!
I can make suggestions of the perfect style and design to compliment your whole wedding and pull all of your chosen outfits and colours together. I will even be there to put them on for you on the day for you, if required. Don't even get me started on the times I have seen them stuffed into the holes on a suit lapel!
Whatever your vision for your day I will always sketch or show you examples to compliment your wedding vision so that you can relax and trust that there will be no nasty surprises on the day.
So many flowers are not suitable for buttonholes as they are not robust enough to last the whole day out of water. Similarly, some may be irritants and best avoided when wearing at close proximaty to your skin. I can advise you on the best materials from your floral colour palette to use in combination, so that your buttonholes stay looking fresh and perky from morning to night!
I usually suggest choosing a more special, maybe more elaborate design for the groom's buttonhole, to ensure that his stands out. Linking the design, colours and flower material to those used in the bridal bouquet is a subtle way to link the two of you. This way you reflect each other as being the key and most important in terms of the wedding party and personal flowers!
I will always be on hand to guide you. So the humble buttonhole...not so humble after all!