These days, where weddings are concerned; anything goes. Very formal weddings seem to be a thing of the past, with many couples opting to bypass many of the old traditions in favour of a more relaxed and personalised wedding day.
It's perhaps no surprise then that some couples are opting not to include a wedding cake at all in their plans. Those that do seem to favour simple pared back versions with flowers to lift and add impact.
Lot's of the major supermarkets now offer fairly inexpensive solutions with naked, semi naked and minimal white iced cakes being readily available. Whatever your preference, I personally love to see a simple professionally created wedding cake. With fresh or dried flowers added as accents to really pop and create the wow factor.
It's easy to turn your cake table display into something truly eye catching. Foliage is a great option to create a base for the cake to sit on. Alternatively you can go all out and make an installation with a back drop for your cake to stand out as one of my couples did here. The flowers and foliage as part of the display and not touching the cake at all.
The opportunities are endless to personalise your cake, with beautiful toppers and even figurines, as in this example below where the couple wanted to include one of their family members- the dog!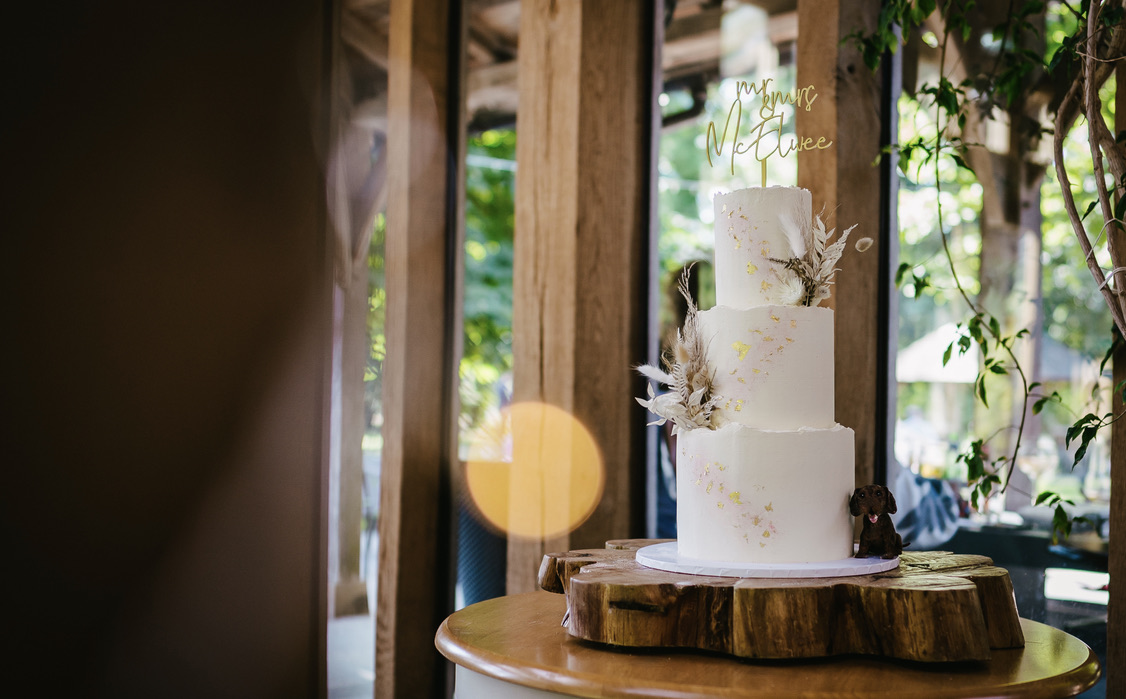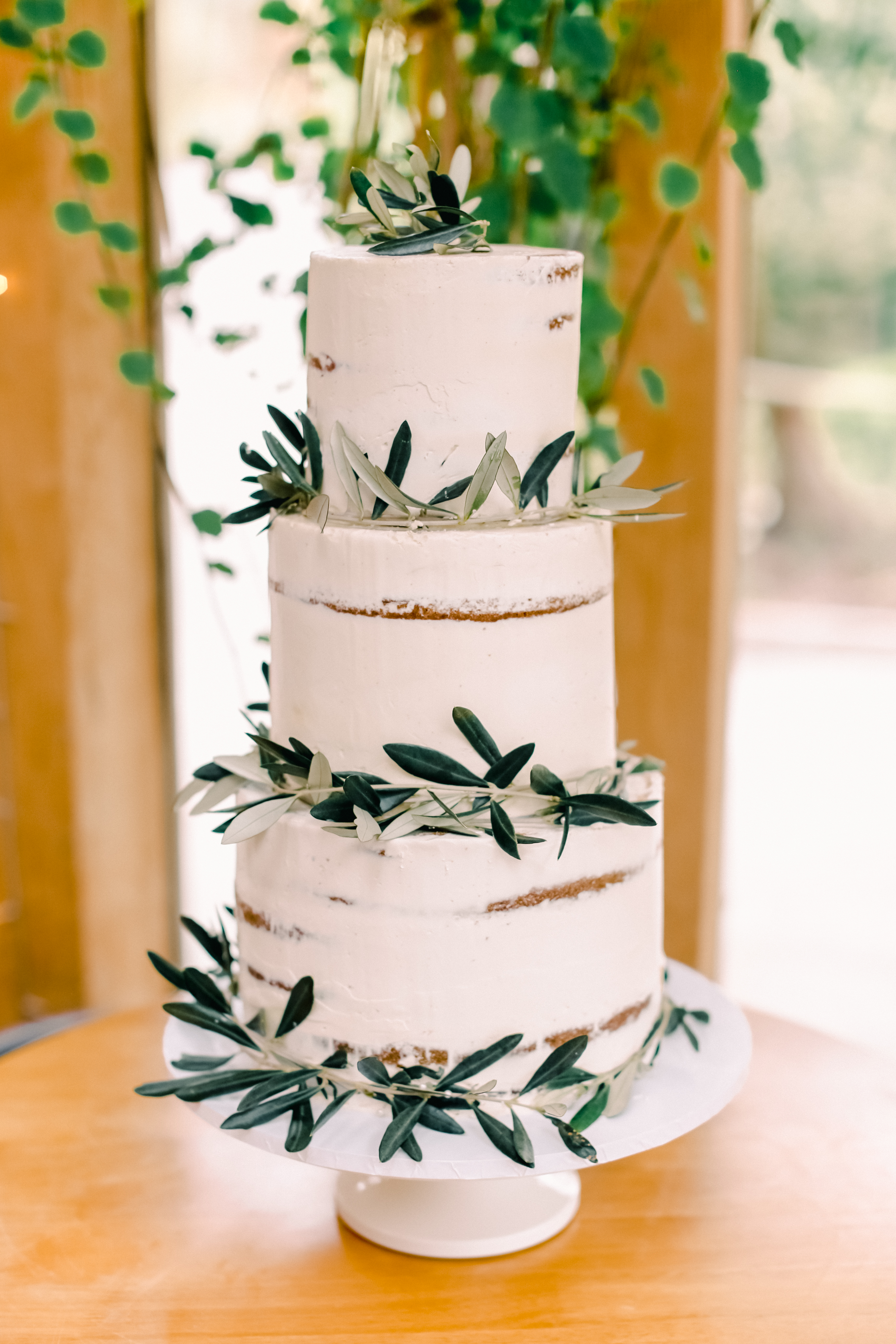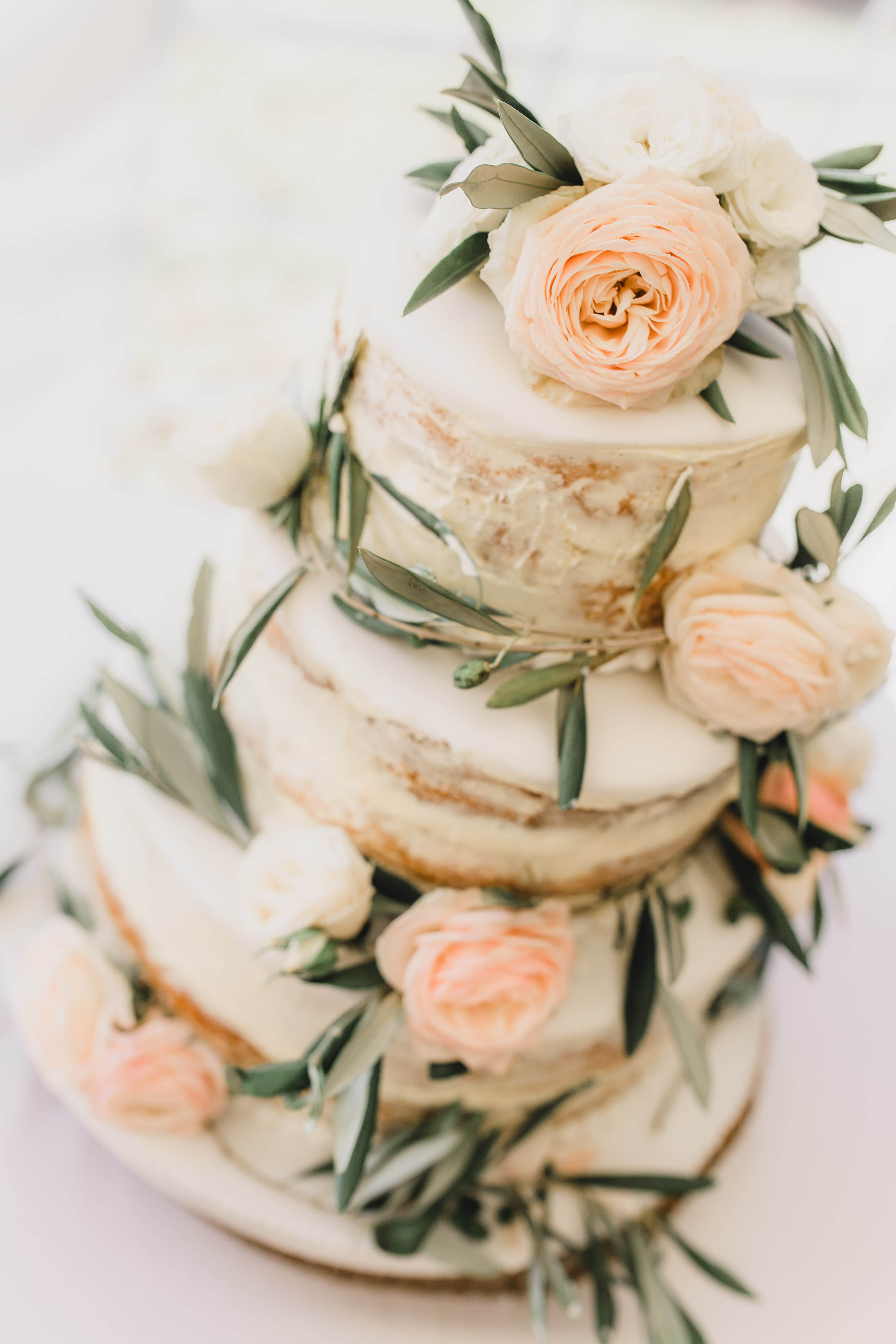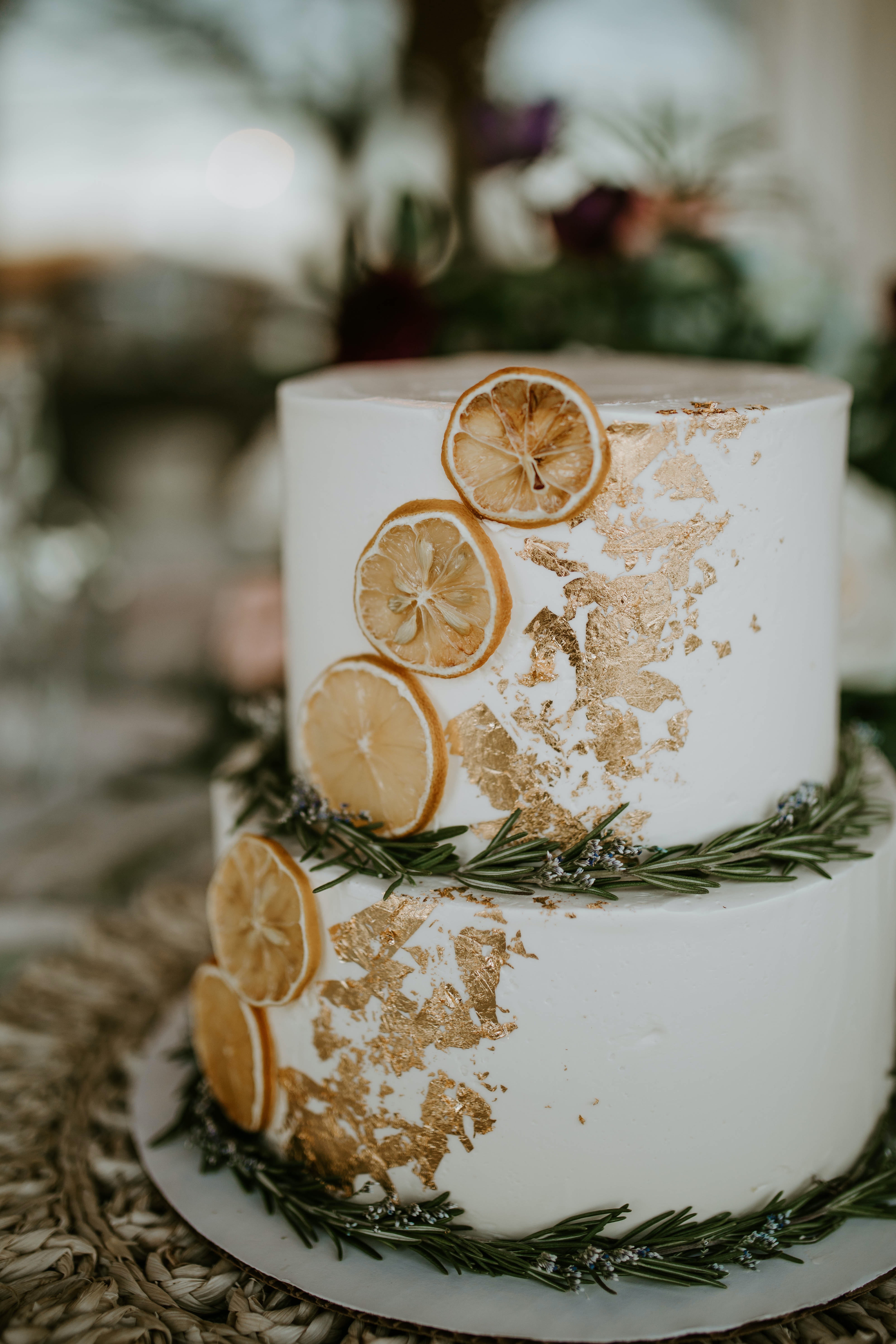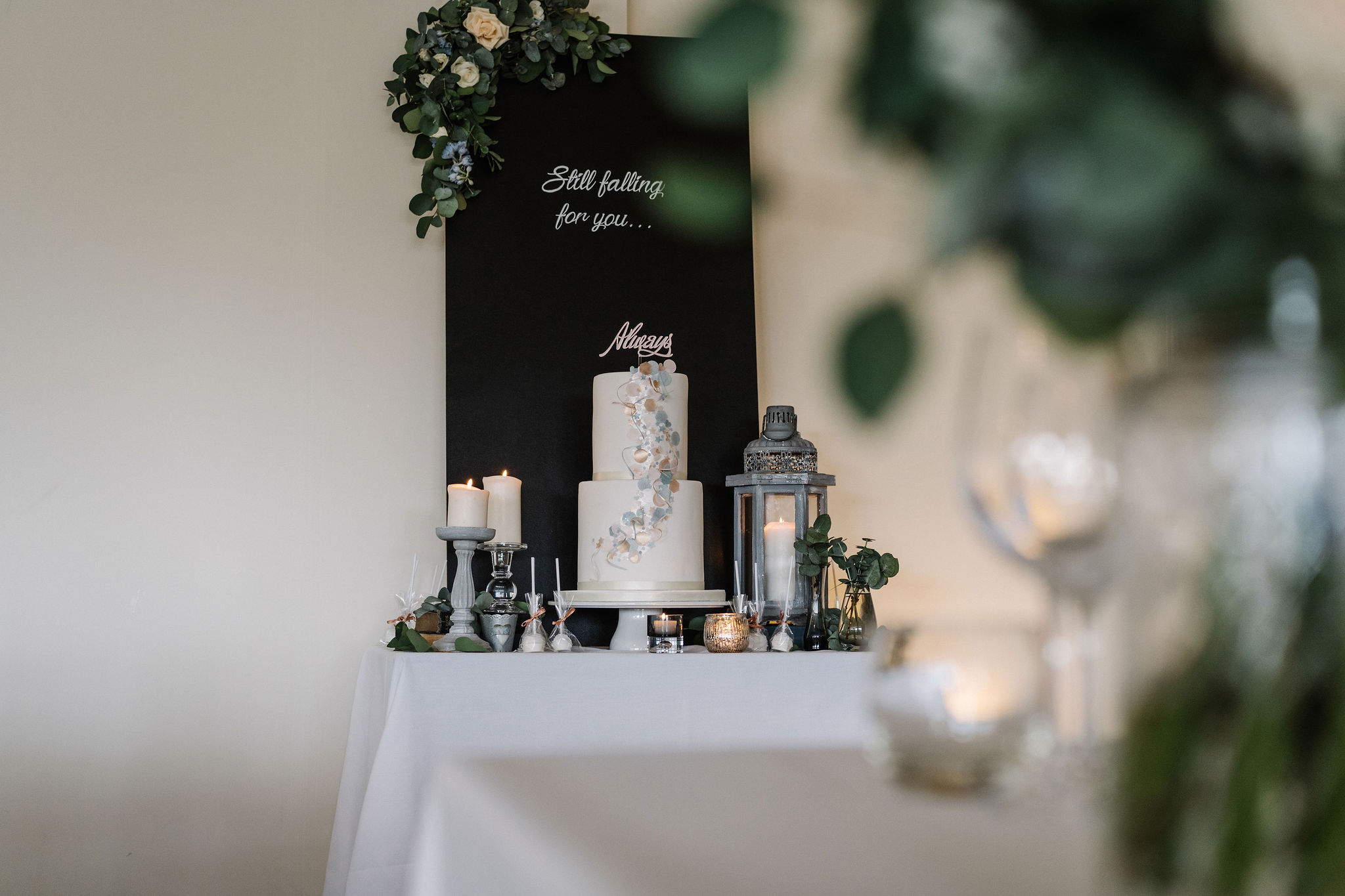 Cake by Fiona Hackshall Wedding Cakes